Aryza 2023 ESG Report
At Aryza, we are committed to having a positive impact on our workplace, environment, governance and leadership, as well as the wider marketplace.
Find out more – the Aryza 2023 environmental, social, and governance (ESG) Report is available to download now.
A word from our CEO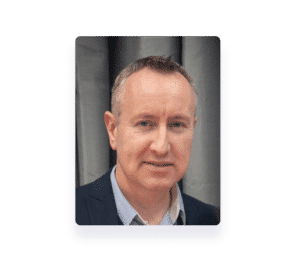 Committed to the health and wellbeing of our customers and teams
2022 marked the twentieth anniversary of Aryza. It is a business of strength, purpose and creativity and I am especially proud of our achievements during 2022. Not only was it a year of
core growth, but an intense and rewarding period of integrating new businesses and welcoming new colleagues.
Aryza continues to be a dynamic business with a growing international footprint and with a more diverse customer base that values our expanding suite of products. At Aryza we use our global
expertise to find new ways to help our customers improve the financial health of more people and businesses all over the world. This purpose remains our core focus and will continue to
shape our business in the years to come.
During 2022 the Aryza team grew from 221 employees to 422 across the group. A sizeable change, but a clear opportunity to unite all colleagues to strive to reach their potential and
support our goal of putting the customer first. To support our integration, we launched a wide program of work in 2022 to provide common reporting structures across the business, which I am pleased to say is progressing well. As part of this program Aryza is also investing significantly into a range of initiatives that promote our values to internal and external stakeholders. We will also launch technology platforms for our people and finance functions that will bring all Aryza teams together into a common environment.
Our commitment to ESG also reflects the undertakings made to our investors, who themselves invest with impact and encourage strong behaviours from their portfolio companies. Aryza
incorporates our investor metrics into its own KPIs to ensure that we share common goals and understanding throughout the value chain.
The Aryza ESG reporting profile has changed in the short term due to the scale of the acquisitions undertaken during the period. Our sustainability action plan is already updated to mitigate those changes and our eyes remain fixed on the our longer term ESG commitments.  We exited 2022 with a strong sense of who we are, what we contribute and why that is important to
all that engage with our business. This ESG report provides insights into our plans to deliver real sustainable value across our international businesses.