Aryza 2023 ESG Report
At Aryza, we are committed to having a positive impact on our workplace, environment, governance and leadership, as well as the wider marketplace.
Find out more – the Aryza 2023 environmental, social, and governance (ESG) Report is available to download now.
A word from our CEO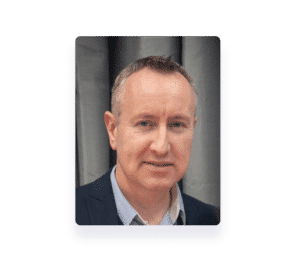 Committed to the health and wellbeing of our customers and teams
The Aryza Group ESG report for 2021 described an operating world that was new to us.  Responding to COVID-19 and supporting individuals through our culture and products were of immediate focus and front of mind in everything we did. Aryza leaves that period with a clear sense of positivity. While the initial shock of the pandemic may have receded, the landscape that we inhabit since then has noticeably changed.
For our teams across the globe, the growth of Aryza is a good news story and a testament to our clear vision and goals as an international business. We are aware that fast growth involves bringing together different team cultures and we leave 2021 with a new group structure, integration leaders and a newly proposed ESG structure to unite our teams and promote healthy corporate growth.
And also front of mind as we build a global footprint is our impact on the environment. Aryza is committed to reducing its carbon impact through the choices it makes and I am pleased to say that we follow an active roadmap.
Aryza continues to pledge its commitment to our 1,200 customers across the globe.  Financial health and well-being is not a 'one nation' issue and we continually look to the horizon. Helping our customers respond to the pandemic, cost of living squeeze and general volatility in their markets is where we concentrate our product development. I am pleased to say that Aryza has significantly enhanced its consumer outreach platforms, built new SME support platforms and expanded its insights and analysis tools. We are champions of consumer financial well-being and this is reflected by our partnerships with the Centre for Social Justice and the Vulnerability Registration Service.
Our customers expect a clear and resilient ESG plan from Aryza that not only provides internal governance, but which also benefits from our thought leadership.  I am proud that we continue to grow our business responsibly, invest in the future and create new solutions to support our many customers.
Colin Brown
CEO