Retail Finance
Retail finance solutions for interest free, buy now pay later, and interest bearing products
Aryza embedded finance solutions reflect the brand of our clients, so they can offer their customers financial products without disrupting the existing buyer journey. For example, this could be an e-commerce merchant providing insurance, a furniture store that offers in house offers through point of sale software or a department store's branded credit card.
Embracing digital automation
Retail credit has undergone a significant transformation through the introduction of new credit products and technology at the point of sale, whether in-store or online. The need to quickly adapt to market changing conditions requires agility around the finance proposition, lending partners and channels to market.
The leveraging of embedded credit is a proven method available to retailers to increase their sales volumes by offering appropriate and attractive finance options to qualifying customers; it can even be argued that customers now expect such payment terms to be offered as 'the norm' at time of payment fulfilment.
This means more than ever there is a need for compliant, scalable, efficient and agile platforms to enable retailers to embrace and benefit from advances in financial product offerings and technology transformation.
The Aryza Multi-Lender Credit Placement Solution for Retailers
At Aryza, our retail finance software has been developed in partnership with some of the biggest names in lending – and our multi-lender, embedded credit broker solution which has been implemented with a category-leading retailer in the UK.
The UK market is defined by the competing forces of traditional retail credit providers (Hitachi Credit, Creation, Barclays Partner Finance etc) competing with global tech giants like Klarna and Affirm, but there is also a wide range of smaller specialists who are thriving in carefully targeted markets. Aryza is positioned in this 'multi-lending' space as a specialist retail lending origination's software partner.
We provide this highly specialised niche with a real focus on:
Multi-Lender access
A single streamlined application process and digital application form designed to connect to a multiple lender panel.
Creation Placement Optimisation
Based on your configuration preferences, vary allocation rules by lender and retailer business objectives.
Customer Focussed
A more efficient and compliant credit placement process leading to better outcomes for customers.
Multi Submission
No re-keying of data as a single entry of data supports submission and receipt of multiple decisions – removing the objections to re-submit applications on second Tier lenders.
Maximise Sales
Measure, control and drive intelligent allocation to maximise credit take-up as well as control commission and subsidy positions.
White-labelled Solution
With option to apply your own branding creating full brand recognition and a smooth customer journey.
Speed to Market
Leverage our existing Lender API hub for integration with multiple credit providers.
Operation Efficiency
A single seamless and standard customer process to maximise acceptances and minimise decline responses – regardless of the Lenders utilised.
Aryza can offer an 'out of the box' solution with quick API integration. Usually deployable within 12-16 weeks. Get in touch now to discuss your requirements.
The development of our software has been driven by close relationships with selected lenders and retailers
Our systems are designed to leverage the best practices of our clients and the requirements of consumers. Even if you have existing retail finance partners, it may be worth talking to Aryza about your lost sales, low approval rates, lender choices, supplier relationships and pricing. Our experienced team will be able to work with you to review where you can improve processes, introduce efficiencies, and influence key operational SLAs.
Whether you are selling Furniture, Kitchens, Bathrooms, Jewellery and Watches, Domestic Appliances, Health and Wellness, or even for Dentists and Laser Eye Surgery; the model can be applied to any high value transactional model. We will be happy to look at your requirements and suggest how to create a lending solution that works for your customers.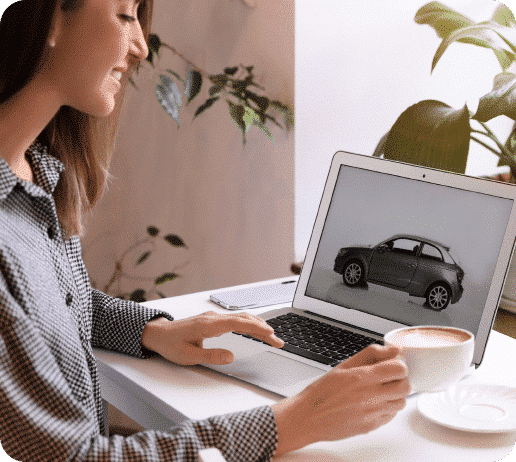 One digital platform for all Retail lending
At Aryza we can offer retailers a digital credit placement platform providing a single input process through which all customer credit applications can be submitted​.
The solution minimises retailer effort through a standardised process maximising effectiveness of submissions reducing data input time and general administration costs​.
Retailers will improve customer experience and drive higher sales conversion rates through an enhanced customer journey and managing the initial placement more effectively supplementing initial submission via an automated secondary submission​.
The platform sets a new benchmark in ease of use, functionality, cost of ownership and time to deploy. It provides a single solution to support the entire loan origination process delivered on an efficient, highly scalable platform.​
Our solution is designed to support flexible business rules, allowing the choice and priority of Lender allocation to be optimised to improve the overall intelligence and effectiveness of the retail credit model​.
The platform currently integrates via API with the UK's leading lender origination platforms.
Aryza has developed a comprehensive platform to originate consumer loans, rapidly and cost effectively. Our cloud-hosted loans platform supports the entire origination lifecycle.
"After a successful pilot scheme, we're delighted to have rolled out Dreams Credit Placement Portal to all 210 stores and our eCommerce platform. We complete around 1,400 credit applications each week, highlighting how important it is we get the process right first time and eliminate any unnecessary barriers at point of sale. "We looked to partner with the team at Aryza due to their extensive experience and market knowledge. They were able to offer us a bespoke solution like nothing else on the market and we were able to fully deploy the Aryza Embedded Lending solution across our business by Summer 2022".
FAQs
What is embedded finance?
Embedded finance is the term often used to describe when financial services are offered seamlessly to consumers through non-financial products or services – also referred to as embedded credit and embedded payments. Embedded credit refers to offering credit, such as Buy Now Pay Later, to allow consumers to delay payments at the point of checkout. Embedded payments refers to the ability to complete a payment transaction without the need to be redirected to a financial services organisation.
Which sectors are suitable for retail finance?
Retail finance is becoming increasingly popular and customers have now come to expect that retailers will offer alternative payment methods. Not only this, but customers expect a quick, seamless experience when applying for credit in order to be able to purchase a product. Businesses can meet this demand with retail finance software from Aryza.
Our retail lending software supports the entire loan origination process, with one centralised platform where all customer applications are submitted and processed. Automated financial assessments and decision making minimises effort and costs, creating a reliable and scalable solution to retail credit.
How does retail finance software help?
Typically, retail finance loans are set up between the loan provider and the customer, so there are few downsides for the retailer, if any. They don't need to take on the task of collecting money back from customers. On the other hand, there are many benefits, the main one being a boost in sales through increased accessibility of products to customers. Other benefits include:
• Reduction in cart abandonment
• Improved customer satisfaction
• Improved customer retention
Which sectors are suitable for retail finance?
Retail finance is not reserved for any particular niche, and is suited to most sectors. This applies to both high street and ecommerce retail businesses. Here are some key sectors who can benefit from offering retail finance options:
• Fashion
• Home Furniture
• Sports and Leisure
• Consumer Electronics
• Jewellery
• Car Extras and Repairs
• Healthcare
• Home Improvement
• Electronics and Appliances
• Training and Education
• Lifestyle
• Arts and Music
What is retail finance?
Retail finance is a type of loan which allows shoppers to spread the cost of their purchases if they can't afford to pay for it all in one go. This typically comes in the form of interest-free credit, interest-bearing loans or 'buy now pay later' schemes, however other variations exist as well.
Retail finance enables more customers to be able to buy products, as they don't need to wait until payday to make the purchase. It might sound like this could be costly for the business, but research has shown that the gains from increased sales more than outweighs the initial upfront cost of offering finance options.
Aryza Loan Origination is a centralised platform which handles loan applications through an entirely digital, easily navigable customer journey. It's a cost effective solution for lenders to overcome the many challenges that the origination process can present. Businesses can assess and approve loans much faster with loan origination software.
Is embedded finance the future of retail lending?
Embedded finance is simply how non-financial companies embed financial services solutions into their existing offerings. Aryza solutions are designed to reflect the brand of our clients so they can offer their customers financial products without disrupting the existing buyer journey. This is generally call an 'embedded finance solution'.
Examples of this could be an e-commerce merchant providing insurance, a furniture store that offers in house offers through point of sale software or a department store's branded credit card.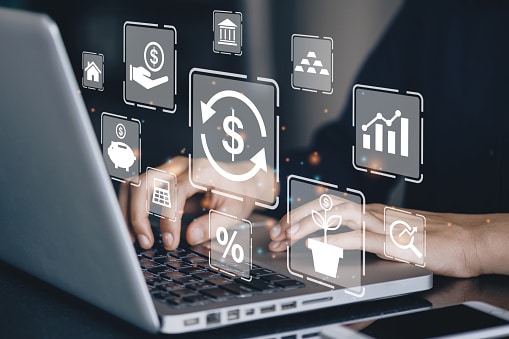 Advancing IFRS 9: Transforming Credit Risk Management through Digitalisation
Aryza Announces SOC 2, Type 1 Certification
Effective Receivables Management: Why large companies should rely on multiple collection agencies