Embedded Finance
Embedded finance solutions for interest free, buy now pay later, and interest bearing products
Aryza embedded finance solutions reflect the brand of our clients, so they can offer their customers financial products without disrupting the existing buyer journey. For example, this could be an e-commerce merchant providing insurance, a furniture store that offers in house offers through point of sale software or a department store's branded credit card.
Embracing digital automation
Retail credit has undergone a significant transformation through the introduction of new credit products and technology at the point of sale, whether in-store or online. The need to quickly adapt to market changing conditions requires agility around the finance proposition, lending partners and channels to market.
The leveraging of embedded credit is a proven method available to retailers to increase their sales volumes by offering appropriate and attractive finance options to qualifying customers; it can even be argued that customers now expect such payment terms to be offered as 'the norm' at time of payment fulfilment.
This means more than ever there is a need for compliant, scalable, efficient and agile platforms to enable retailers to embrace and benefit from advances in financial product offerings and technology transformation.
The Aryza Multi-Lender Credit Placement Solution for Retailers
At Aryza, our embedded finance software has been developed in partnership with some of the biggest names in lending – and our multi-lender, embedded credit broker solution which has been implemented with a category-leading retailer in the UK.
The UK market is defined by the competing forces of traditional retail credit providers (Hitachi Credit, Creation, Barclays Partner Finance etc) competing with global tech giants like Klarna and Affirm, but there is also a wide range of smaller specialists who are thriving in carefully targeted markets. Aryza is positioned in this 'multi-lending' space as a specialist retail lending origination's software partner.
We provide this highly specialised niche with a real focus on:
Multi-Lender access
A single streamlined application process and digital application form designed to connect to a multiple lender panel.
Creation Placement Optimisation
Based on your configuration preferences, vary allocation rules by lender and retailer business objectives.
Customer Focussed
A more efficient and compliant credit placement process leading to better outcomes for customers.
Multi Submission
No re-keying of data as a single entry of data supports submission and receipt of multiple decisions – removing the objections to re-submit applications on second Tier lenders.
Maximise Sales
Measure, control and drive intelligent allocation to maximise credit take-up as well as control commission and subsidy positions.
White-labelled Solution
With option to apply your own branding creating full brand recognition and a smooth customer journey.
Speed to Market
Leverage our existing Lender API hub for integration with multiple credit providers.
Operation Efficiency
A single seamless and standard customer process to maximise acceptances and minimise decline responses – regardless of the Lenders utilised.
Aryza can offer an 'out of the box' solution with quick API integration. Usually deployable within 12-16 weeks. Get in touch now to discuss your requirements.
The development of our software has been driven by close relationships with selected lenders and retailers
Our systems are designed to leverage the best practices of our clients and the requirements of consumers. Even if you have existing retail finance partners, it may be worth talking to Aryza about your lost sales, low approval rates, lender choices, supplier relationships and pricing. Our experienced team will be able to work with you to review where you can improve processes, introduce efficiencies, and influence key operational SLAs.
Whether you are selling Furniture, Kitchens, Bathrooms, Jewellery and Watches, Domestic Appliances, Health and Wellness, or even for Dentists and Laser Eye Surgery; the model can be applied to any high value transactional model. We will be happy to look at your requirements and suggest how to create a lending solution that works for your customers.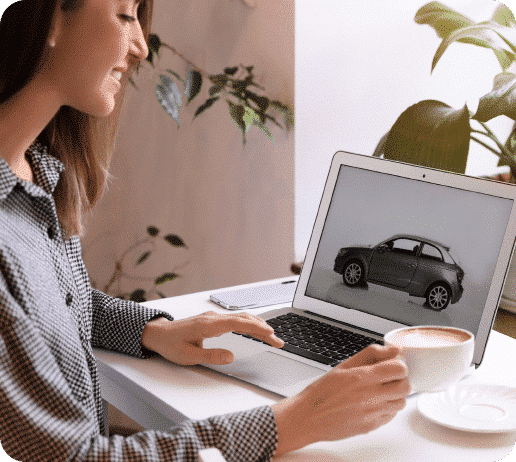 One digital platform for all Retail lending
At Aryza we can offer retailers a digital credit placement platform providing a single input process through which all customer credit applications can be submitted​.
The solution minimises retailer effort through a standardised process maximising effectiveness of submissions reducing data input time and general administration costs​.
Retailers will improve customer experience and drive higher sales conversion rates through an enhanced customer journey and managing the initial placement more effectively supplementing initial submission via an automated secondary submission​.
The platform sets a new benchmark in ease of use, functionality, cost of ownership and time to deploy. It provides a single solution to support the entire loan origination process delivered on an efficient, highly scalable platform.​
Our solution is designed to support flexible business rules, allowing the choice and priority of Lender allocation to be optimised to improve the overall intelligence and effectiveness of the retail credit model​.
The platform currently integrates via API with the UK's leading lender origination platforms.
Aryza has developed a comprehensive platform to originate consumer loans, rapidly and cost effectively. Our cloud-hosted loans platform supports the entire origination lifecycle.
"Met Aryza Control en de feedback van onze incassopartners kunnen we heel veel lessen leren.
Philip Boland, manager Debt Collection Agency T-Mobile
"Niet klakkeloos uitvoeren, maar sparren over verbeteringen."
Bryan Lokhorst, Manager Credit Management Timing Uitzendbureau
"Ik zeg waar het op staat. Dat werkt het beste."
Rudolph de Groot, manager creditmanagement Staedion.
'Wij kunnen deze debiteurenbeheer oplossing écht iedereen aanraden.'
Naima Alagas, Financial Controller Somfy Belux
"Deze tool maakt ons proces volledig transparant, zowel intern als extern."
Eric Rijff, collections manager ICS
"Aan het eind van de eerste dag waren ze net zo enthousiast als wij"
Barbara ter Kuile en Stefano Nocco, Buik en Van der Horst Gerechtsdeurwaarders
"Aryza Navigate GoCollect App is supergebruiksvriendelijk en iedere gerechtsdeurwaarder kan ermee uit de voeten."
Patrick Boswinkel en Angelique Brandberg van Snijder Incasso en Gerechtsdeurwaarders
"Boefjes houden zich niet aan de wet, dus die hebben ook aan de Wki maling."
Arjan Stigter, Algemeen Directeur Ultimoo Group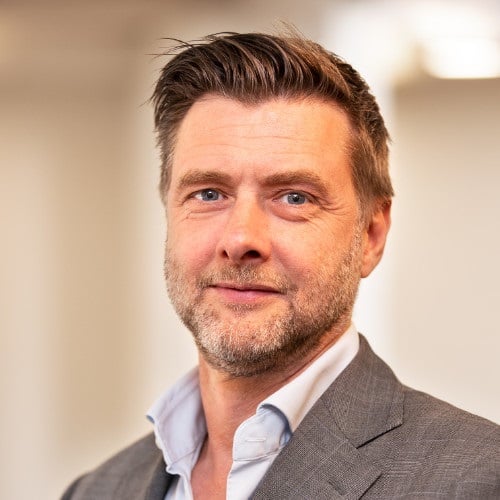 Klantinterview met Arjan Stigter, Ultimoo
Aryza aanwezig op de Credit Expo in Den Bosch
Aryza investeert in jong IT talent.