Customer acquisition software for an instant and accurate financial assessment
Regions available:
Austria
Australia
Belgium
Canada
Cayman Islands
Germany
Ireland
Netherlands
New Zealand
Singapore
United Kingdom
Speak to a member of the team to find out more about Aryza Acquire
Banking, Lending, Debt & Insolvency, Debt Purchasing, Telecoms & Utilities, Retail, Mail Order, Government
Building efficiency and consistency into your customer acquisition process
Consumer acquisition and onboarding
Aryza Acquire allows the onboarding of consumers to use open banking to populate their details within minutes. With automated decisioning, you can offer the appropriate products and services to your customers, based on their true affordability and vulnerability. As part of the onboarding of new customers, you will have processes in place. Aryza Acquire dovetails with these processes to provide you with a compliant and secure journey for customers to share their information with you and a true end-to-end digital platform providing powerful agent support tools.
Onboarding of commercial customers
Using Open Banking and Open Ledger technologies, via one single API integration, the Aryza platform was designed to empower credit underwriters, commercial and SME lending professionals by providing key company information, automating the collection of key accounting data such as creditor and book debt ledgers, and providing a powerful analysis of a company's banking transactions.
Consumer benefits
Giving new customers a warm welcome to your business
Automated onboarding
All new customers can be put through an evaluation process prior to involving any contact centre agents – reducing the headcount required to manage the onboarding process.
Decisioning and support
A true digital end-to-end onboarding service that can guide the consumer into the best solution available for them.
Improved contact rates
Reach customers who have gone into 'no contact', or are not suited to a traditional call centre journey. 47% of new customers are comfortable using digital tools to complete online applications.
Low impact on your IT
You won't need heavy IT resources to implement the software into your systems, and as speed-to-market is a priority, you can expect to be up and running within 5-6 weeks.
Available on demand
The service is available to customers 24/7 and on a device they prefer to use.
Safe and secure
Secure and compliant – the data the consumer provides is protected by multiple security protocols.
Fast and efficient
Speedy customer journey – it will take the consumer a matter of minutes to conduct their initial application.
Save time and money
New customer onboarding is simple and more effective with fast, accurate and compliant financial assessments.
Agent assisted journey
Agents can interact remotely within the same interface as the consumer to edit plans, update details and more, making customer support easier and more effective
Campaign and workflow management
Easily automate ongoing communication with your customer throughout their journey, and design automated operational flows to streamline communication.
Speak to a member of the team to find out more about Aryza Acquire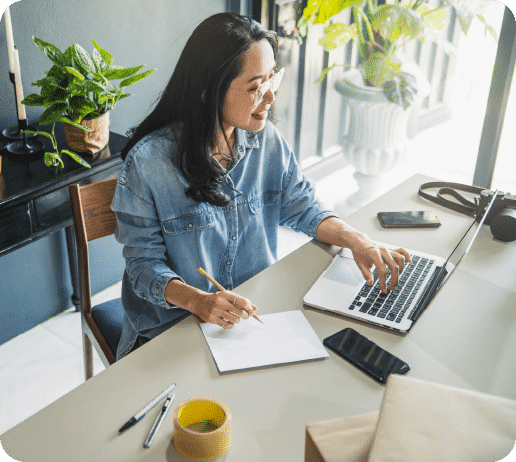 Commercial benefits
Enhance the analysis of data, the quality of decision making, and the relationships between borrowers and lenders
Digitising acquisition processes
Automating on-boarding processes and customer journeys in a simple interface
Simple overview of information
Providing a holistic view of an SME's key financial information within one application.
Efficient and consistent approach
Enabling underwriters to make quicker and more informed credit decisions.
End-to-end customer management
Reducing fraud cases (and monitoring credit lines by adding recurring access to the data and using Aryza Monitor to maintain a view of performance).
Simplifying the application process
SMEs have traditionally faced long-winded and complex application processes, Aryza Acquire aims to change this by simplifying the process and allowing businesses to apply for lending in an intuitive web app.
Accurate and reliable management information
Lenders also face challenges of the detailed information they require, the reliability of data sources, and the timeliness of that information. Even when the information gathered is comprehensive, it can be difficult to predict future cash flow and be sure of the accuracy of the data.
Speak to a member of the team to find out more about Aryza Acquire
A new approach to customer onboarding
Improving the customer experience and providing structure and process to the acquisition of new customers
70%+
sign up rate for Aryza software
Choice
automated and manual onboarding possible
60-70%
of consumers complete the journey

"At Shawbrook we value real-time data and the role it plays in unlocking SME lending. When selecting our partner for Open Banking and accounting Aryza were our number one choice. Aryza took the time to understand our business and deliver a digital solution that not only allows us to understand our customers financial wellbeing but also allows us to be more efficient and deliver a market leading service."
Head of fintech strategy and commercialisation, Shawbrook Bank
FAQ
Is Aryza Acquire an alternative to a webform?
Aryza Acquire offers an alternative to a webform, with a simple user interface which is completed by the consumer, to gain a clear understanding of their income, outgoings and credit commitments, along with ongoing affordability and vulnerability assessment.
What types of business can use Aryza Acquire?
Our fully-featured software caters for different types of businesses in lending, banking, credit cards, collections and debt sectors, along with lead generators.
Contact us
"*" indicates required fields
Mastering Receivables Management: A Guide to your personal Multi-DCA Strategy
Aryza provides young people in Birmingham with Rugby opportunities
100 Days Consumer Duty – Has the FCA requirement already brought about a change?