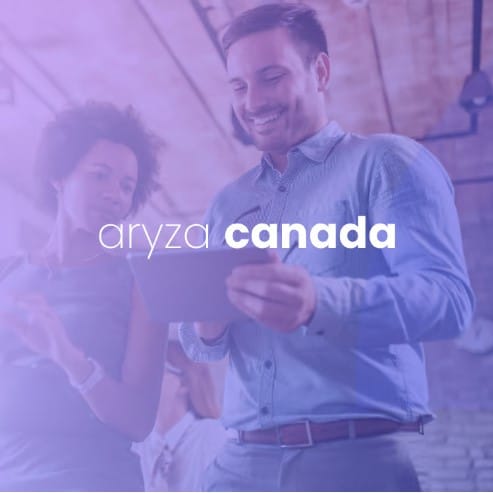 Expansion continues for Aryza
Aryza, expert developers of software solutions for the insolvency, credit and debt recovery sectors, announces the opening of new offices in Toronto and the appointment of two new hires, to support the growth of the business in Canada.
Annie Savard joins as Product Manager IPS, and brings over 12 years of experience to the team. Having worked at Ginsberg Gingras and GFT Group, Annie has an unparalleled understanding of the Canadian insolvency market and will work with the leadership team to develop the Aryza offering and product capabilities.
Nathan Uong joins as a Bilingual Insolvency Software Administrator. In that capacity he is responsible for the ongoing service of our Canadian clients from coast to coast ensuring their high level of service and utilization of industry leading software solutions.
Savard and Uong join the already 8-person strong Canadian team, headed up by Brent Reuter, CEO of Aryza North America, and will be based out of the new Toronto office.
Commenting on the expansion, Colin Brown, CEO at Aryza said: 
"Following a fantastic period of growth for Aryza, it's great to see further expansion in Canada. Having increased our global footprint significantly over the past two years, it's exciting to have Annie and Nathan on board and I look forward to seeing the team expand further in the coming months."
Brent Reuter, CEO of Aryza North America continued:
"With the number of consumer and business insolvencies rising sharply, it's important that we can support Licensed Insolvency Trustees with our market leading IPS software along with bringing products such as Aryza Advize, Engage and Connect to the Candian market that will further help drive operational efficiencies within our client base. By bringing Annie and Nathan on board, I'm confident that a larger volume of businesses can benefit from the Aryza expertise and unique product offering."
Annie Savard Product Manager IPS said: 
"With the new office due to open in Toronto, I'm thrilled to be joining Aryza. I'm very much looking forward to working with Brent and the team to further develop our offering, to help consumers and businesses at a time where they may be financially struggling."
To find out more about Aryza North America, click here.