Insolvency Case Management
Government Regulatory Bodies – Our Solution:
Insolvency Case Management (ICM) simplifies complex case workflows while empowering governmental insolvency and bankruptcy departments. EU & International governing bodies individual legislative requirements and processes are seamlessly transformed into a single, secure cloud based system.
Gives you the right information to work smarter and remain within departmental budgets. ICM digitally revolutionizes how insolvency teams manage, interact and serve their constituents
Providing a 360 degree view of governmental objectives. Using a common framework and an integrated approach to support processes and ensuring that the business system paces with required growth
Insolvency requirements intertwined from regulatory bodies, creditors, consumers, privacy and governing legislation can be complex and confusing. Our insolvency & bankruptcy case management solutions ensure compliance with industry regulations
Make better and faster decisions from anywhere. Generate insight and provide the ability to meet and manage information during the lifecycle of the insolvency case.
Governments Succeed with Aryza Canada – The Insolvency Service of Ireland delivers positive change to its citizens
In 2013 through an EU procurement process the Insolvency Service of Ireland (ISI) contracted Aryza Canada and its team of professionals to create a unique bespoke customized solution for the bankruptcy division of the ISI.
Facing unprecedented growth in insolvencies across the Republic of Ireland, the ISI had many priorities, each of them with unique challenges.
Balancing the competing needs of stakeholders, timelines and budgetary restraints required a specialized platform and a team of top tier insolvency experts.
"We've been using Aryza Insolv now for a couple of years and find the program to be both stable and efficient. It is nice to use software that is continuously adapting to be on the cutting edge. As our business grows Aryza continues to customize their services by providing, technical solutions and value added services. We would certainly recommend Aryza Insolv to other trustees in Canada."
Allan Marchall & Associates Inc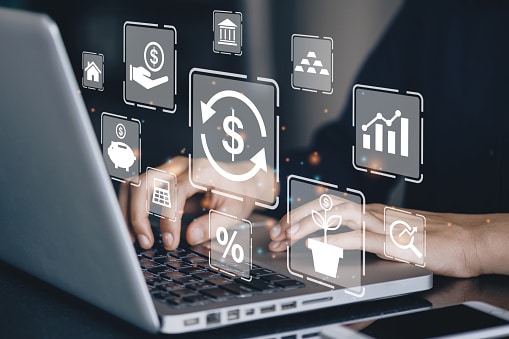 Advancing IFRS 9: Transforming Credit Risk Management through Digitalisation
Aryza Announces SOC 2, Type 1 Certification
Effective Receivables Management: Why large companies should rely on multiple collection agencies