Document Management System – Paperless Office
Aryza Canada Paperless Suite is now included within Aryza Insolv
Start off in an organized and consistent fashion – going paperless lowers costs and saves the environment.
Aryza Insolv provides Trustees a competitive advantage with a fully functional paperless document management system included in the current platform. Document control software designed specifically for Insolvency Professionals by Insolvency Professionals.
Improves quality of Process of Estates
Easy to use, easy set up
Complete control over data, onsite storage
Highest level of security – guarantees protected and encrypted
Designed specifically to improve insolvency practice efficiency
Eliminates third party solutions & the expensive monthly fees
Eliminates multiple process platforms
Eliminates offsite storage of data and files
Guarantees
OSB TERK compliance
OSB Requires Trustees to implement a paperless office solution
Fully functional in Aryza Insolv and now released to users of Ascend, ISS or other proprietary software.
No need to switch insolvency platforms to harness the benefits and savings of moving towards document management.
Features include:
Bar code scanning
Drop and drag asset and liability management
Scan & organize
Email integration
Fax storage
Encryption
Workflow integration
Document audit, edit and revision history
Document search & find within estates or globally
Managed set up
Live help training and support
No added cost included with Aryza Insolv license.
"Raymond Chabot Inc. has been successfully using the Aryza interface since 2007. The Aryza Insolv solution offers all the flexibility and efficiency required to support our complex activities in personal and corporate insolvency."
Raymond Chabot, Grant Thornton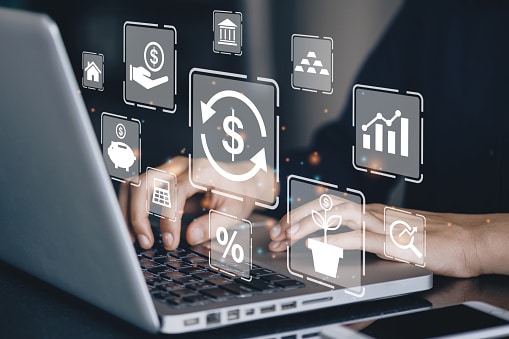 Advancing IFRS 9: Transforming Credit Risk Management through Digitalisation
Aryza Announces SOC 2, Type 1 Certification
Effective Receivables Management: Why large companies should rely on multiple collection agencies