Creditor Notices – s
ave time and money, improve company focus and free up internal resources for jobs that really matter
Creditor package delivery should not be a time-consuming and annoying fact of your workday. Aryza Canada can eliminate this annoyance, freeing up your time to do what you need to do.
We have worked with creditors and have created a solution that works for both you and them. Our service based solutions are the future of Canadian Licensed Insolvency Trustees. Using our services and paying less will make your LIT firm more competitive.
Ease of use
A click of a button and the package will be uploaded to us for processing
An alert to the trustee/administrator will be sent back if there are any issues.
Cost saver – save up to 75% compared to manual processing
Control your operating costs, guaranteed to be less expensive than in-house processing, with no labour, no envelopes, no paper and no postage
Eliminate mailing department and IT infrastructure (high speed low cost printer).
Faster, reliable and more flexible
Scalable to suit your firms fluctuating volumes of consumer and corporate files
Fully OSB compliant and secure
Pay for what you use, whether you chose to just send initial filing packages to creditors or embrace the service to send all creditor and debtor notifications.
How does Creditor Notifications work?
Not all creditor notices can be delivered electronically, that is why EDE also includes manual processing of notices; printing, folding, envelopes, stamps and delivery to Canada Post depot. Increase your competitiveness and bottom line with our integrated and automated Creditor Notice Delivery System. End expensive processing time, printing, processing, mailing, envelopes, faxing and stamps. Aryza Insolv Version 8 automatically creates and delivers your initial filing packages to all creditors, and all of your creditor and debtor documents with the click of a button.
Why continue to do the mundane jobs when we can do it for you at a fraction of the cost?
We have a state of the art setup that allows us to use the volume of our clients to drive your price per package to an all time low.
Tracking enabled by default to give you ultimate control and auditing
Technical support included
Our current customers agree this service is great
Every year, trustees consistently agree this round the clock creditor delivery system is the best "End to End" solution. Aryza Canada is geared to handle high volumes and allows the trustee to batch process creditor documents nightly or real-time process them immediately.
Document creation, processing and delivery become a single event that changes how creditor notifications are handled. With Aryza Canada outsourced processing, trustees reduce costs, improve quality and have the ability to scale as their business grows.
Included with system
Trustee controlled setup module within Aryza Insolv including importing office
Trustee custom logo upload, custom forms capability
Training video included
1 remote office training session (as required)
Delivery time, guaranteed 5 business days, most delivery is within 24h
Confirmation of delivery, affidavit of sending
How does it work?
All venues of process, fax, email and print
All types of documents, initial filing packages, 170's, R&D's
All reports, pdf's, documents that needs to be sent to creditor or debtor
All creditors
Service includes
1 year contract
Guarantee all creditor initial filing packages for consumer estates (SA & Div II) will go through the EDE system
Optional
Commercial Estates (OA, DIV I)
Any additional creditor or debtor reports or documents are at the discretion of the trustee.
"Raymond Chabot Inc. has been successfully using the Aryza interface since 2007. The Aryza Insolv solution offers all the flexibility and efficiency required to support our complex activities in personal and corporate insolvency."
Raymond Chabot, Grant Thornton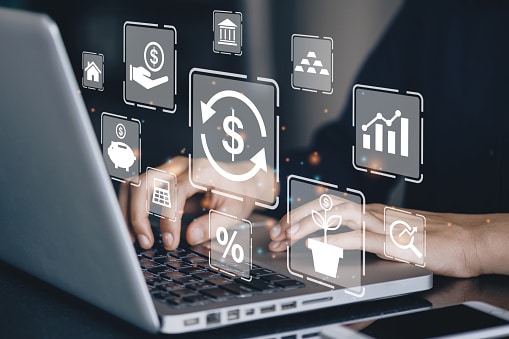 Advancing IFRS 9: Transforming Credit Risk Management through Digitalisation
Aryza Announces SOC 2, Type 1 Certification
Effective Receivables Management: Why large companies should rely on multiple collection agencies