Aryza Group
Board Members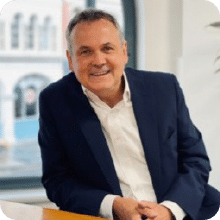 Andrew has spent nearly 20 years developing and leading B2B businesses which focus on proprietary technology solutions to facilitate payments, manage customer relationships and enable improved operations for financial credit providers.
Andrew was appointed Executive Chairman of Aryza Group in December 2019. His prior board experience included Universe Group plc and Edensure Ltd, both as Chairman. As an executive, he most recently worked for Shell International Ltd in various global leadership roles, and FleetCor Technologies LLC, where he was President of Corporate Development.
Andrew has lived and worked in Europe, Asia and North America during his career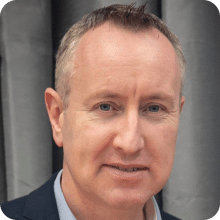 Colin Brown
Chief Executive Officer
CEO of The Aryza Group, Colin Brown is a leading figure in the lending, insolvency, credit, and debt recovery space.
Since taking on the role of CEO in 2017, Colin has played an integral role in bringing innovative software solutions to the market, designed to help improve the financial health and well-being of businesses and people all over the world
As CEO, Colin has guided the company through continued year on year growth, overseeing operations in Dublin, UK, Canada, Australasia, BENELUX and DACH regions, alongside the group's overall operation and strategy.
Michiel de Jong
Head of International Business Integration
Michiel is an international finance professional and has over 30 years of experience in Client, product and strategic positions. He has worked in Singapore, Turkey, Hong Kong, Germany, Netherlands and the UK and held regional responsibility for EMEA and Asia. Across these markets, the focus has been on Wholesale( Investment) Banking, Commercial Banking, Retail Banking and Private Banking.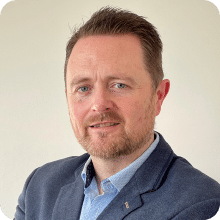 Robert Doherty
Global Head of Legal & Insolvency
Rob leads our Legal & Insolvency Division globally, working with our UK, European, North American and APAC teams to set and achieve strategic, growth, revenue, and EBITDA targets. Rob's background in software development and product management ensures that he is laser focused on ensuring our products service all stakeholders in the receivables, amicable & legal collections, debt advice and insolvency sectors so that they all achieve the best and most equitable solution from what can be very stressful situations. Rob firmly believes in building strong relationships with clients to ensure that Aryza continuously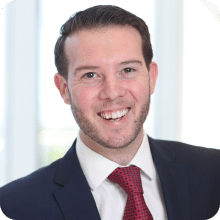 Chris Carter
Chief Financial Officer
Chris is the CFO at Aryza Group a market leading software provider to the debt sector.
Prior to this role Chris worked at Deloitte for 15 years. The last ten of which were spent in Corporate Finance in Dublin within the Transaction Advisory team providing lead advisory services on acquisitions and disposals. While in Deloitte Chris developed experience in M&A, due diligence, restructuring, insolvency and audit.
Adam Joseph joined Macquarie in 2009. He is a Senior Managing Director based in London, responsible for Private Equity investing in Europe. Adam has led numerous equity and debt transactions in Macquarie. This includes the public to private takeover offer of PTSG plc (a building compliance business) and the acquisition of Wavenet, a managed services telecoms provider.
Adam is a member of the holding company boards for PTSG, Wavenet, Aryza and Matrix. Adam is also a governor of the Haberdashers' Elstree Boys and Girls schools and sits on the board of the school limited company.
Adam has worked in the financial services industry since 2003 and has 16 years of investment experience. He previously worked at Providence Equity Partners, Park Street Partners and Merrill Lynch International.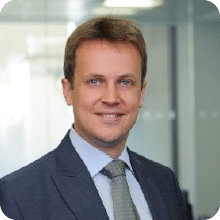 Michael is a partner of Pollen Street and part of the founding team. He leads the private equity investment team and serves on the firm's investment committee. Michael has been operating in the financial services sector for 20 years, with investments spanning each of Pollen Street's core subsectors of insurance, lending, technology, payments and wealth. Michael sits on a number of portfolio company boards including Markerstudy, Aryza, Pair Finance and Lumon.  Prior to founding Pollen Street, Michael held roles at RBS and OC&C strategy consultants. He has First-Class undergraduate and a masters' degree in Chemistry from Oxford University.
Anastasia Kovaleva
Director
Anastasia is an Investment Director of Pollen Street Capital and joined the team in 2016 with considerable experience in consulting and investment banking. She has been active across a number of sectors with a focus on technology, financial services, and business services. Anastasia currently has responsibility for Aryza and Shawbrook.  Prior to joining Pollen Street, Anastasia spent two years at Bain & Company, focusing on strategy and private equity projects across a range of industries. She qualified as a Chartered Financial Analyst and as a Chartered Accountant with PwC in their Corporate Finance department. Anastasia holds a BA in Business from Simon Fraser University in Canada, and an MBA with Honours from IMD in Switzerland.