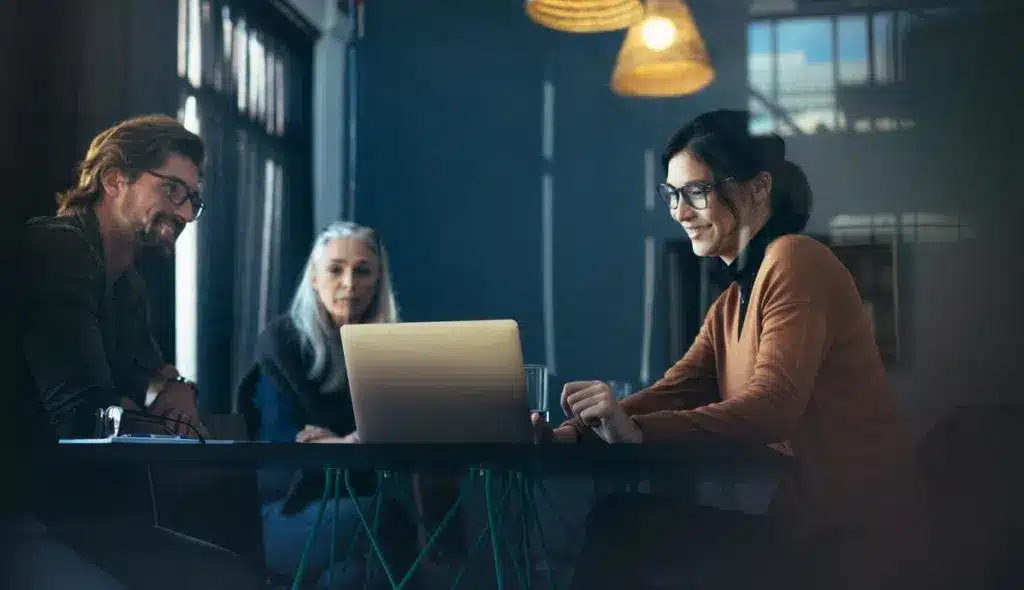 Enhancing Credit Management Efficiency and Customer Relationships
Timing Uitzendbureau, also known as Timing, is one of the largest recruitment agencies in the Netherlands. They sought to optimise their accounts receivable management processes to ensure timely payments from clients. To achieve this goal, Timing implemented Aryza Dunning, the credit management software provided by Aryza.
Timing Uitzendbureau was established in 1994 and following rapid growth over the years, they became a prominent player in the recruitment industry, providing flexible temporary workers. The company emphasised respect for its flex workers and aimed to create a safe working environment while ensuring timely payments from clients. As an integral part of the temporary recruitment industry, accounts receivable management was crucial for Timing. With a turnover of €630 million in 2021, Timing faced the challenge of managing outstanding invoices, which often amounted to €80-100 million daily. To maintain strong customer relationships and reduce overdue payments, the company recognised the importance of streamlining their credit management processes.
In mid-2021, Timing decided to implement Aryza Dunning, a credit management software solution offered by Aryza. The company chose Aryza Dunning due to its user-friendly interface, ease of learning, and comprehensive visibility into the credit management process. The software offered features such as customer acceptance and risk assessment, invoicing, accounts receivable management, and financial reporting.
Bryan Lokhorst, the Credit Management department manager at Timing, actively participated in the implementation process of Aryza Dunning. He said: "The system is easy to learn. All employees were positive about it, partly because the visual part is well put together. An important functionality was the visibility of the work flows. In our old system, the entire process wasn't visible, from the first reminder to the transfer to collection partners (DCA). Aryza Dunning only shows actions when they need to be carried out. For example, if you carry out the first action and the customer pays, all subsequent steps are therefore no longer relevant. An additional benefit of the arrival of Aryza Dunning was that we were forced to think carefully about how smart our debtor management process is, from when you send the first reminder to which texts you use at each stage. In all this, we were extremely well supported by Aryza during the implementation."
Timing utilised the ERP and accounting package Navision to record customer information, contracts, and hours worked by temporary workers. While Navision had basic debtor management functionality, it lacked clarity and comprehensive visibility. Aryza Dunning seamlessly integrated with Navision, providing crystal-clear information and data visibility. Data regarding outgoing invoices and payments received were transferred to Aryza Dunning from Navision three times a day.
The introduction of Aryza Dunning resulted in a tightening of Timing's debtor management policy. After the due date, the Credit Management department followed a structured approach, including reminders, phone calls, and formal notices. If the payment was not received after the final notice, the claim was passed on to collection partners and the in-house legal department. This disciplined and transparent approach helped maintain strong customer relationships and resolve issues promptly.
Although quantifying the impact of Aryza Dunning was challenging due to external factors like the COVID-19 pandemic, Timing witnessed positive results. The software facilitated efficient debtor management and improved customer communication. Minor adjustments were made to enhance debtor management further, including automation invoice copies with the first reminder. Close collaboration with Aryza allowed for continuous improvement based on their expertise and suggestions.
The successful implementation of Aryza Dunning at Timing has enabled the company to streamline their credit management processes, reduce overdue payments, and maintain strong relationships with their clients. The software's user-friendly interface, integration with Navision, and Aryza's support throughout the implementation process contributed to the overall success of the project. Timing continues to work closely with Aryza to identify further enhancements and ensure efficient debtor management practices.
Visit the Aryza Dunning product page to find out more