CCS Framework – RM1557
G-Cloud 13 
We have been awarded a place on the G-Cloud 13 framework under Lot 2 – Cloud Software
G-Cloud 13 provides cloud based services for central government, charities, education, health, local authority, blue light, devolved administrations and British overseas territories
Why choose Aryza
We provide highly targeted solutions in the financial services sector for organisations. Our engagement solutions bring together all the components you need to effectively engage with customers, support them and provide qualitative assessments at scale. These include blending all required internal and external components and solutions to create a single configurable solution for you. 
Using our solutions will help you avoid onboarding and management costs for a range of solution providers; for example SMS providers, anti-money laundering, credit reference, open banking and asset valuations. We work with a range of these suppliers, often with multple options for you to choose from. These are then integrated into our solutions to provide you with a single platform that delivers what you need.
Our solutions bring together all of the data sources and functionality you need to engage, monitor and assess customers in a financial and regulated environment, and they can be integrated into your existing solutions.

 
Aryza Advize
Aryza Advize is a software platform designed for the financial services market and used by those engaged in the activity of assisting and advising individuals. You will have access to the platform via cloud based servers.
The platform provides a suite of tools for customer onboarding, case management and engagement. Customer onboarding includes marketing integration with multiple work streams via API, data file upload or user case creation. Workflows manage case progression with omnichannel communications including SMS, email, Aryza Messenger (an instant messaging and document management app), and letter generation. Electronic signature capture is built within the software.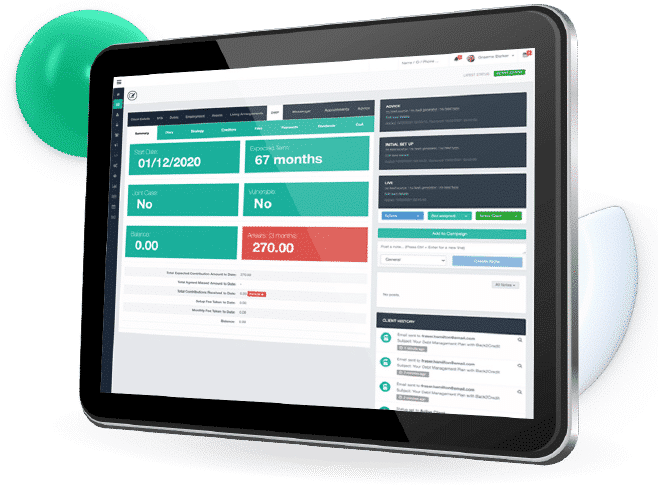 Aryza Advize integrates Open Banking, allowing you to communicate with consumers through instant messaging, allowing you to verify ID, pull Credit reports, Bank Statements and Anti Money Laundering checks. You can automate client queries and speed up the document gathering process to seconds.
The management of formal and informal debt solution cases are achieved by status driven campaigns, to seamlessly progress the case through the journey. This allows bespoke timelines based on the consumers profile and behaviour to run effortlessly in tandem. Dynamic protocol compliant insolvency templates are completed, generated and delivered with a click of a button.
Why choose Aryza Advize
Benefits include: 
Engage directly and digitally with a consumer
Pull in all information to manage a consumer case centrally
Build agent workflows and diary management
Import consumer contact lists or build manually
Provide affordability and repayment advice
Manage and evidence consumer vulnerability
Exchange and store data and electronic documents
Provide electronic signature and other integrations to support engagement
To find out more, contact us to arrange a call with our CCS lead
Aryza Recover
Aryza Recover is a modern collections solution that provides you with a highly configurable web and mobile optimised platform. It engages with the consumer and helps them to provide a financial assessment, manages their treatment options, tracks vulnerability and optionally can take payment.
In the background Aryza Recover offers a powerful and highly configurable CRM and content management system which drives configurable collection strategies for a variety of treatment cases.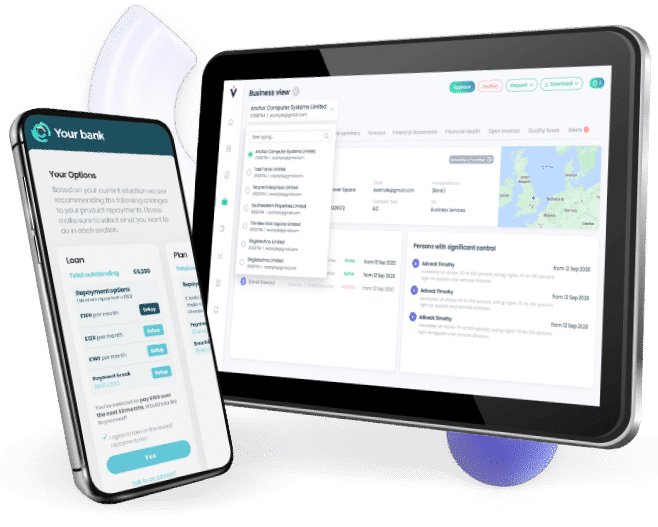 Security and simplicity are strong considerations within Aryza Recover, so it securely guides the consumer through the assessment journey: invitation; identification; open banking or manual fact-find; import of credit bureaux data; presentation of income/expenditure against industry guidelines; Q&A for further insight and guidance on affordability and best outcome, for example, repayment arrangements, payment breaks or advice.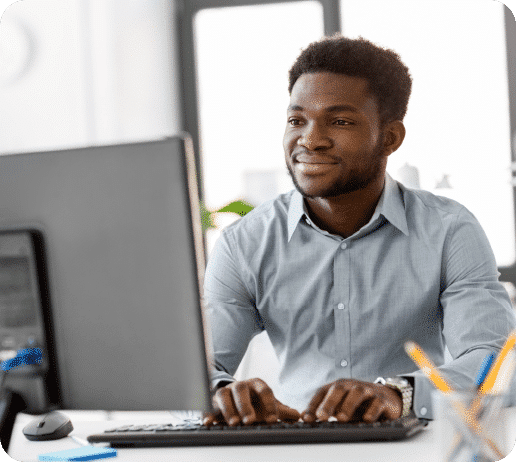 Why choose Aryza Recover
Benefits include: 
Improve your collections rates and promises to pay
Increase customer engagement across multiple devices
Overlay the latest digital solution to existing in-house systems
Increase customer care and support
Fully measure and test customer engagement and outcomes
Own the customer experience and journey
To find out more, contact us to arrange a call with our CCS lead
Aryza Monitor
Aryza Monitor provides live insights on SMEs via the use of open ledger and open banking technologies to help you lend, assess, monitor and collect.  These data sources are interpreted by Aryza Monitor and then presented to you in an understandable format.
By simply providing the CRO number and connecting Aryza Monitor to the SMEs accounting platform and bank accounts, Aryza Monitor can automatically retrieve all the required accounting and banking data, apply powerful algorithms and present the outputs in a series of intuitive dashboards with drill-down capability. This reduces the time and effort spent by you and your team gathering information and helps deliver a self-serve relationship with your customer.
You can carry out a financial health check on the SME for decision making, then easily explore the P&L, balance sheet, cashflow and financial KPI's. Compare different historic periods to determine changes in financial performance and volatility. This platform can also be easily integrated with case management systems.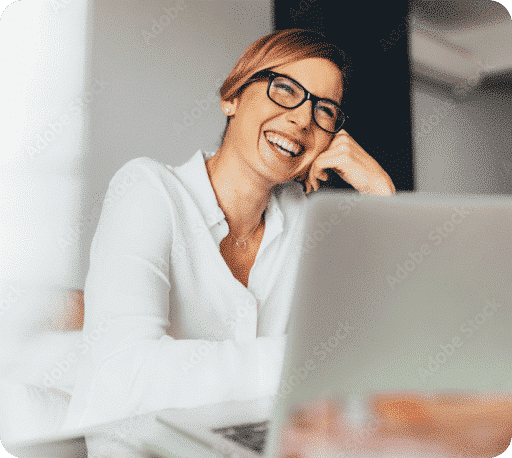 Why choose Aryza Monitor
Benefits include: 
Quickly understand the SME financial profile and resilence
Reduce and manage credit risk including fraud
Monitor ongoing performance and be alert to deviations
Reduce operational and supplier costs with increased digital efficiency
A full assessment, blending key financial tools in one area
Make informed credit decisions, monitor and collect
Import SME customer files, integrated with most major accounting packages and banks
To find out more, contact us to arrange a call with our CCS lead